I found that when I had Travis there was never a shortage of things to do with your little one. With a healthy mix of free and paid-for classes, we had at least one activity each weekday during those precious mat leave months.
In contrast, with Cadha it seems to be much harder to find activities, clubs, events etc that are suitable for her age. Whether that's down to covid-19, funding cuts or classes simply just disappearing, it was quite disheartening to find out second time around there's much less to do. However I have pulled together a list of mother and baby classes in West Dunbartonshire which are active at the time of writing this post.
Hopefully it will help you find something to do with your little one! Also, if you know of any groups or classes I have missed, please let me know and I'll add to the list!
Moo music
Moo Music has only recently come to West Dunbartonshire. Similar in style to Hartbeeps, Moo Music is based around Maggie Moo and her animal farm. Classes are themed each week and focus on songs, repetition, sensory toys and props and even mum participation! We started this class before Cadha was even 4 weeks old and I'd say that was probably a bit early, but you do have to book classes in blocks so I wanted to start getting that routine of getting up and ready at least once a week. There are several stages of class available too, with babies moving up a level as they can sit and crawl, then again from walking through the toddler stage.
Cost: £24 for a block of 4 weeks
Find out more about Moo Music here
Baby sensory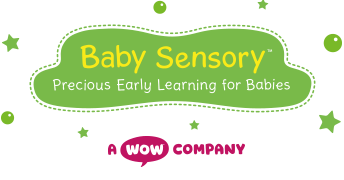 Admittedly,  Baby Sensory isn't something I've been to regularly with either of my kids, but that's not for lack of trying! One of the most popular mother and baby classes in West Dunbartonshire, there's usually a waiting list for classes if you're not quick enough off the mark to book. This is a testament to Jodie and the team as the whole experience is very engaging and entertaining for the little ones. Cadha and I have been to a couple of terms, as well as Christmas party event, and have really enjoyed it but unfortunately there's too many babies and not enough space at classes for us to always be able to attend, so be warned you have to be really organised to make sure your child always gets a place at the class that suits you.
Cost: £7 per class, paid in term blocks. Number of weeks per term varies.
Find out more about baby sensory here
Bookbug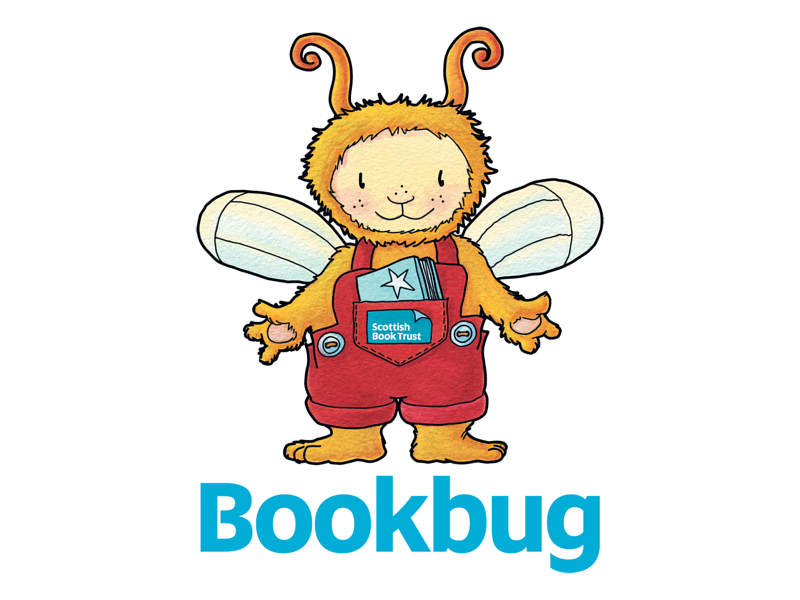 We loved going to bookbug with Travis, it was a great way to introduce him to nursery rhymes and stories, not to mention interaction with other babies and preschool children. Bookbug is slightly different in that kids from newborn to 5 are all mixed in together in the one class. Run by local libraries, Bookbug is filled with song and nursery rhymes, encouraging little ones to take part in all the actions. Each week kids pick an object out of bookbugs bag and sometimes the story is based on this. Towards the end of the rhyme and play section, kids all sit down in a semi circle to hear a story. I loved this as it encourages quiet time and motivates children to sit attentively for a story – something which Travis still does now. I can't wait to get to Bookbug with Cadha, but again places are limited and usually book up quickly – especially as this class is free. Another point to note is that due to renovations in Alexandria Library, classes are only running in Balloch and Dumbarton libraries and so again there are more babies than spaces available.
Cost: free
Find out more about bookbug here
Stay, Play, Learn

Cadha and I started going along to Stay, Play and Learn in the summertime in Christie Park. It's a great free class run by Early Years Scotland which combines loose parts play with song and rhyme, mixing ages from newborn to toddler. There are both outdoor and indoor sessions available at various parks and venues in Alexandria, Dumbarton and Clydebank. Outdoor sessions take place in all weathers so suitable clothing is advised, and you might not want to take very young babies in the middle of winter. However toddlers love going on woodland walks and splashing in puddles in the rain so it's a great class to get them out in the fresh air and chat with other mums. For mothers of younger babies, they also run a Buggy Walk in various parks through the winter months – great for getting your steps in and meeting other mums whilst (hopefully) baby naps or enjoys the fresh air.
Cost: free
Find out more about Stay, Play and Learn here
Baby Splash/Baby Splish
Baby Splish and Splash swimming lessons are ideal to get your child used to the water and learning to swim from a young age. Not to mention lessons keep little ones busy and occupied for half an hour, meaning there's a good chance of a nap afterwards! Travis loved his baby and toddler swimming lessons and was a really confident toddler in the pool until coronavirus hit. I am really glad lessons have opened back up before I return to work as I want Cadha to have the same confidence in the water (plus I'd like Travis to get back to lessons to make up all the ground he's lost in the past 2 years!). Instructors are brilliant with the kids and can't be faulted.
Cost: Varies as it's paid in term-time blocks. Works out just over £3 per class
Read more on my Baby and Toddler Swimming Lessons blog
To book your child or add to the wait list, contact West Dunbartonshire Leisure
Hartbeeps – PLEASE NOTE HARTBEEPS IS NO LONGER RUNNING IN DUMBARTON IN 2022
This was one of the very first mother and baby classes I tried with Travis at the beginning of 2018. He was 3 months old when we started going, an ideal time I'd say of you're looking for little ones to be alert and participate. Laura, the fab woman who runs Hartbeeps, is so great with the kids and is just as wild and daft as them too! This is a great all-round class involving songs, props, dress-up, play and much more in different themed classes. There are different levels of class, from newborn age through to walking and pre-school so it's something you can continue to do with your little one almost until they go to school.
Cost: £20 for a block of 4 weeks
Read my full Hartbeeps blog/review